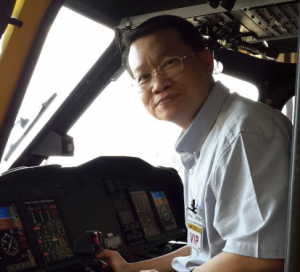 Integrated Technology Consultants (ITC) Co., Ltd established in year 2004 by a team of highly experienced Thai technical specialist in  Aviation Industry based in Lumlukka, Pathumthani, Thailand. (North of the Donmoung Bangkok International Airport area)
The main objectives are providing an aircraft maintenance consultants and human resources training on the aircraft maintenance activities. The team members had attended the training courses from the world class aerospace training organization such as Boeing Aircraft Company, Airbus Industry, and British Aerospace and had work experiences in the airlines industries for more than 20 years.
We are specialized on civil aircraft technology which included the gas turbine engine; aircraft systems, avionics system and Aircraft Ground Support Equipment (GSE) cover most of major civil aircraft manufacturers such as Airbus family, Boeing aircraft and ATR.
Education and Experience Background of MD:
Avionics  Engineer,  Master Degree in Aviation Management, more than 20 years of experience in Aircraft Maintenance